Jennifer Waugh, M.Ed., LPCC-S, LICDC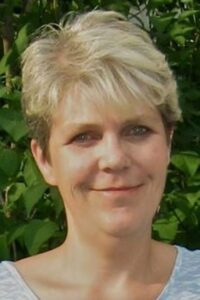 I empower and support individuals to overcome obstacles in their lives and to improve their relationships. I believe change is possible and take a person-centered approach to treatment. I have worked in the mental health field since 2005 and have provided therapy since 2009. In this time, I have gained experience with the various developmental issues that may present themselves across age groups. I have worked in a non-profit community agency, a college counseling center, as well as private practice. I have experience with a range of issues, ranging from serious mental illnesses such as schizophrenia to working with individuals on the autism spectrum, and helping client through transitions and grief. Using evidence-based treatments, I work to assist individuals to reach their full potential. I am specially trained in cognitive behavioral therapy and trauma-focused therapy, but I believe that therapy is an individual experience, and utilize a number of theoretical orientations with my clients rather than one standardized approach. Along with serving clients, I have had to opportunity to educate counseling students and professionals through teaching and presenting about counseling, mental health, and evidence-based treatments.
I earned my Ph.D. in Counselor Education and Supervision at Kent State University and am currently licensed in Ohio as a Professional Clinical Counselor with supervisory designation (LPCC-S). I earned my master's degree in counseling at Kent State University. I am also a licensed independent chemical dependency counselor (LICDC).
Populations
Individuals, Couples, Families
Ages 6 to 80