Ellen Severson, MSSA, LISW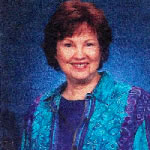 Many years of holistic counseling with mind, body and spirit has shown me that everyone has the ability to create a sense of well-being and enjoy a fulfilling life. Working with clients of all ages including adults, adolescents and children, I provide effective tools, creative strategies and proven coping skills to empower each client in achieving their personal goals.
You may choose from a variety of therapies including hypnosis, talk therapy, mindfulness techniques and art therapy. Whatever works for you. I offer a comfortable and supportive environment where you can effectively resolve stress and anxiety, dysfunctional couple and family relationships, loss and grief, depression, anger and co-dependency. You can also successfully manage issues involved with divorce, chronic pain, addictions, sleep problems, post traumatic stress, obsessive compulsive and bi-polar disorders.
My clients can take advantage of fail-proof programs for weight loss and smoking cessation as motivated individuals.
I also will collaborate with other treatment providers, schools and courts as requested.
Populations
Children (4+), Adolescents, Adults, Seniors
Individuals, Couples, Families