Christine Saladin, MS, LPCC-S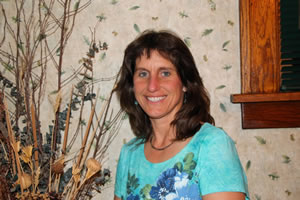 I believe that as we look to face and work through life's various challenges we seek to maintain our life balance while finding a way to understand and express our genuine selves, which synchronizes us with the world around us.  There are many life circumstances and personal issues that may interrupt or interfere with this sought-after synchronicity– to be reassured that we are not alone in our struggles and to have the opportunity to courageously share our life stories in a non-judgmental atmosphere with a trustworthy source can be not only relieving of emotional pain, but may also be insight-building, liberating, and transformational!
I have been practicing as a mental health therapist since 1994, first in the Community Mental Health arena and then in private practice as an associate.  Therapy has always been about relationships to me and our very human drive toward love and belongingness.  Sometimes the focus is more on our relationship with ourselves and learning to love and appreciate our individual qualities and uniqueness; other times it is about working through past and current relationship conflicts and gaining more clarity about our connectedness with others and the world around us.
I am an absolute "nature nut", and I draw strength and peace from absorbing the spirituality of our natural world around us.  My husband, Chad and I were married at the Cleveland Metroparks Zoo and we have been involved in monitoring, advocating for, rescuing, and rehabilitating peregrine falcons in northern Ohio since the late 1990s, sharing information and photos on Facebook under "C&C's Ohio Peregrine Page".  My immersion into this "full-time hobby" has become a significant part of my identity as well as my bond with Chad, as it provides repeated reminders that nature is as it is meant to be and that we each have opportunities to support the natural world and the balance not only in our own lives, but also in the lives around us (human and wildlife alike).
I learn and grow from interactions with my patients in therapy, so the mutual connection benefits the balance of all and I would be honored to have an opportunity to play a role in your healing and self-exploration as you look to embrace your genuine self!
Populations
Children (8+), Adolescents, Adults, Seniors
Individuals, Couples, Families