Jennifer Rauzan, MA, LPCC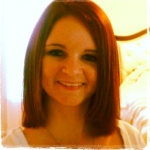 I believe that change is always possible. My approach is direct and genuine, hopefully insightful, and certainly empathetic. I specialize in working with couples and families, as well as individuals. I can help you develop effective communication skills, improve your relationship cohesiveness, increase your ability to express and handle emotions effectively, to be aware of your partner's needs, and to learn how to resolve conflict successfully.
Like Virginia Satir, a well-known family therapist, I believe that the family is a system and everything and everyone is impacted by and impacts everyone and everything else. I love to work with the complexity of family systems. I also specialize in working with adolescents with anxiety, depression, adjustment issues, and "teen" problems. I attempt to raise the adolescents' self-esteem, by helping them to become wise choice makers, to be more responsible, and to create congruency between their behavior and their beliefs and values, while working toward individuation.
I specialize my approach to each client or client system and have a large toolbox of skills and experience to draw on. I would be honored to have the opportunity to work together with you to make your life better.
Populations
Individuals, Couples, Families, Groups
Ages 10 and up