Nancy Carver, MSW, LISW-S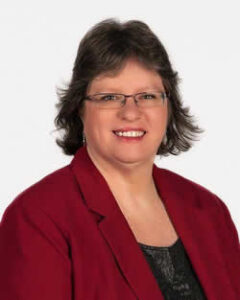 There's almost always more than one way to solve a problem.  Sometimes it takes someone outside of the problem, to help us explore our options.
My specialties are strengthening positive coping skills, increasing healthy communication, overcoming anxiety, healing emotional trauma, and recovering from habits of thinking or behaving that no longer work for you.  I am trained in several treatment modalities, including cognitive behavioral therapy and EMDR (eye movement desensitization and reprocessing).
In our first appointment, we'll get to know each other and begin to clarify your goals for therapy. We'll take a personalized approach to developing a plan for your therapy, together.  I have more than fifteen years of experience as a patient centered trauma informed therapist.  My hope is that you will feel welcome, accepted, and empowered.
Populations: Adults, Seniors, LGBTQ, Individuals, in office therapy, teletherapy
Specialties – anxiety management, communication skills, grief and loss recovery, healthy relationships, mind body connection, mindfulness, spirituality, recovery from abuse and trauma, stress management, substance misuse recovery support, women's issues, work stressors