Melissa Johnson, M.Ed., LPC-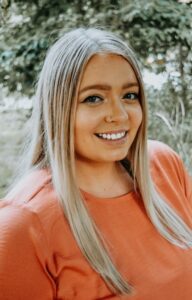 Allow me to join you as you take those first steps of embarking on your own personal journey of healing and growth. I empower and support individuals through the use of a person-centered and strengths-based approach as they navigate life experiences. I am also trained in EMDR therapy and appreciate the use of expressive arts during the healing process.
Counseling is not a one-size-fits all, and I tailor my approach to meet each individual's unique and personal needs. I meet individuals where they are in their readiness to navigate life experiences with trauma, anxiety, depression, mood disorders, low self-esteem, and related issues. I strive to create a warm and compassionate environment for individuals to safely share and re-write their story. Healing is not linear, but it would be a privilege to walk alongside you every step of the way.
Quote:
"Healing takes courage, and we all have courage, even if we have to dig a little to find it." – Tori Amos
Populations:
Ages 6-80
Individuals