Marranda Bennett (LPCC)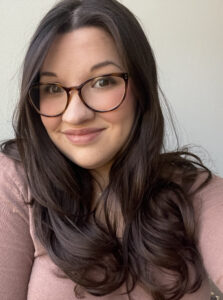 MARRANDA BENNETT, LPCC | Licensed Professional Clinical Counselor
Listening to, caring for, and helping others has always been a very significant part of my life. Through my own experiences and healing, I found a path in mental health counseling. I recognize that counseling allows us to face many of the difficult things we experience in life, and because of this I utilize a strengths-based approach to allow people to see themselves at their best to recognize their own value. I specialize in helping clients heal from childhood abuse and/or neglect, PTSD, anxiety, panic, depression, grief, anger, interpersonal relationships, and general life stressor management.
"I believe we each have the ability within ourselves to heal, but sometimes we need guidance in knowing how to harness our own resiliency. I commit to providing you with a healing and validating environment where you can fully experience your emotions. I will provide you with support, genuineness, and acceptance to better help you gain self-awareness and empowerment while you work towards reaching your goals."
I have an eclectic approach to treatment but often draws from techniques rooted in Cognitive Behavioral Therapy (CBT), Dialectical Behavior Therapy (DBT), and Mindfulness. I am also trained in EMDR, an evidence-based treatment for trauma that allows us to intentionally engage with our trauma(s), helping us to change harmful patterns and get unstuck. EMDR aids in the reduction of symptoms, helps us reconnect with our emotions, heal from past negative experiences, and allows us to feel more grounded in the present moment.
EDUCATION | Master of Clinical Mental Health Counseling from Cleveland State University