Lisa Demeter, LISW-S, ACSW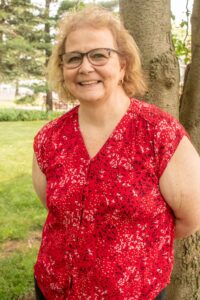 Life is full of challenges, and my varied experiences working with people has shown me the resiliency and inner strength people possess. My focus and goal in therapy is trauma informed to help identify personal goals and the strengths available to each person and develop a plan to meet these goals and succeed. My experiences with individuals with physical and cognitive disabilities, autism and cancer helped me to understand the importantance of both physical and mental healh in meeting life goals.
I utilize Cognitive Behavioral Therapy in a variety of situations, but I am also trained in CBT for those with psychosis. My experience as a cancer and hospice therapist as well as certifications in grief and aging allow me to walk the end of life journey with individuals and their loved ones. I prefer to use a variey of modalities from mindfulness, CBT, solution focused, family systems and reality therapy to develop and work a plan that is as unique as the person.
Populations
Aging, Grief, Developmental Disabilities, Autism Spectrum Disorder, Addition within the family, and Cancer Survivorship