Julie Lipowski, BS, RD LD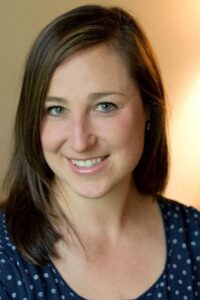 Julie has been a Registered Dietitian Nutritionist for over 15 years.  Over the years she has worked as a clinical dietitian, out patient dietitian in day treatment eating disorder programs, as a consultant , and as an educator. Julie is passionate about helping individuals learn about how eating can help them live their best life. While attending Youngstown State University and playing Division I volleyball Julie really enjoyed exercising and eating healthy.  Julie realized how much food and exercise enhanced her quality of life which is why she pursued becoming a Registered Dietitian.
Julie gained her experience in clinical dietetics while working at Lake Hospital Systems.   It did not take long for Julie to realize how much she enjoyed "one on one" counseling and group nutrition educations.  She was able to transition to a position at Laurelwood Hospital to  work in the Eating Disorder Unit and be part a multidisciplinary team of professionals that helped broaden her understanding of effective treatment for clients struggling with eating disorders. This was a very rewarding and fulfilling position for Julie that she decided to work at the Cleveland Center for Eating Disorders within the Adult Day Treatment and Outpatient programs.  Julie was the Registered Dietitian for the cognitive behavioral therapy (CBT) program, the dialectic behavioral therapy (DBT) program and binge eating treatment programs for adults.
Julie received a BS in Nutrition and minor in Psychology from Youngstown State University in 2002.  She completed her internship at Family Health Counsel in 2004.  She enjoys playing volleyball, down hill skiing, and cooking for her family and friends.
Populations
Teens, Adults
Individuals