Jessica King, LPCC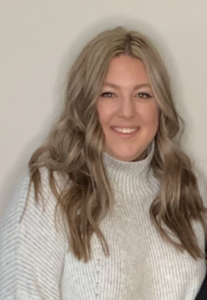 If this is your first time seeking therapy, or if you are looking for a change in treatment, you are not alone. This process can be intimidating and sometimes overwhelming. I want to put your mind at ease, I want to work alongside you to achieve a sense of peace and healing in your own life.
My passion for therapy and working with clients is something I am very proud of and continue to build on. My specialties include working with individuals who have experienced trauma at any point in their lifetime, more specifically and sexual trauma or history with intimate partner violence/family violence. I work with clients to address and process the trauma and work on developing healthy relationship skills and tools for the future. In addition to this, I have experience assisting clients with various mental health issues including posttraumatic stress disorder, depression, anxiety, personality disorders, and many more.
I am trained in Eye Movement Desensitization and Reprocessing (EMDR) but I also consider myself to be person-centered in nature. I am trained in various trauma-focused cognitive approaches but I find it most helpful to adjust my modality of treatment depending on client needs. The journey to healing is not linear, each person has different needs and I believe treatment should reflect that.
"Our wounds are often the openings into the best and most beautiful part of us." – David Richo
Populations
Adolescents 12-17, adults 18 and beyond, LGBTQ++, marriage and couples.