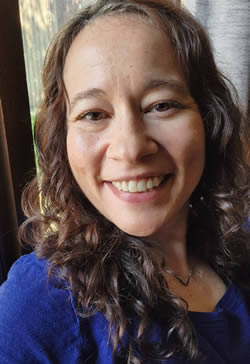 Jennifer Bacho, MA, LPC
Welcome. It can be a tough step to ask for help and make that initial call to start therapy. You made it this far and I hope you keep going.
It is a natural part of being human to experience stress and pain. You are not alone. We all go through things that make us feel stuck, lost, confused, and overwhelmed at times. Across my professional experience, clients have shared that the journey of healing becomes more manageable when they know they feel safe with a counselor. Consequently, my goals as your counselor include: meeting you where you at in your life, building a relationship that is safe & healthy to meet your needs, and collaborating with you as a team to meet your therapeutic goals.
The following includes details about me professionally:
My style of communication is direct yet compassionate
My theoretical orientation varies based upon the individual needs of the client
I have worked in the mental health field for over a decade in various roles in both Washington state and now Ohio
I received my graduate degree in 2016 in Clinical Mental Health Counseling at Antioch University Seattle, & I currently practice as an LPC working with teens, adults, and seniors
Populations
Individuals age 18 and up