Theresa Feezle, MSW, LISW-S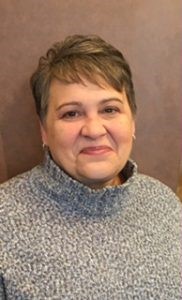 I have worked in private practice, emergency mental health services, and community social work for over 30 years. I work with children adolescents, adults, some couples, seniors and families to help achieve their goals and manage challenges and stressors. These interactions have developed skills, understanding and perspective that continue to impact my approach. I would be honored to work with you.
Experience:
I have experience working with a wide variety of people and experience with trauma and crisis, PTSD, domestic violence, LGBTQIA people and families, gender identity, multicultural and diversity concerns, social justice, stress management, spiritual development, chronic health, chronic pain and end of life issues, geriatric issues, dementia, grief and loss, depression, anxiety, mood disorders, Autism spectrum, learning and developmental disabilities, adoption, parenting, caring for parents, and career concerns.
Populations
Children (5+), Adolescents, Adults, Seniors
Individuals and Families