Elisabeth Couts, M.Ed., LPCC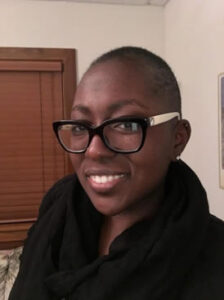 Therapy, like life, is an individual and personal experience. Rather than a one-size-fits-all approach, I utilize many different theoretical perspectives to support and empower clients throughout treatment. I pride myself on being flexible and providing individualized care. We all can make changes in life, but beforehand, we have to have a great desire and the appropriate tools to do so. It is my pleasure to assist you in finding the right tools for your journey toward greater wellness.
One of the things I most enjoy assisting clients with is communication–helping them learn to be receptive and responsive, instead of reactive. Communication is integral to healthy, functional relationships and when we can respond, instead of react, we have so much more control over ourselves and our lives.
My experience includes working with a slew of diagnoses, ranging from anxiety and mood disorders, autism spectrum disorders, as well as with more severe and persistent mental health disorders such as schizophrenia. I feel confident in my ability to assess your needs, consulting where necessary and referring out as appropriate to ensure your complete care. I would be honored if you choose to place your trust in me.
Populations
Adults, Seniors
Individuals, Couples, Families