Bronwyn Simms, LPCC-S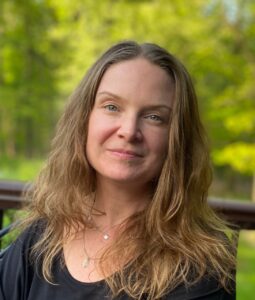 It's not easy being human. People often need support in navigating life's challenges, and together we will determine what that looks like for you. I believe the foundation of therapy is a relationship built on trust and respect, where each person is the expert of their own life. My role is to help you gain insight into how old stories or limiting beliefs may be affecting your current outlook, to help you learn skills to manage stress and difficult emotions, and to guide you toward developing methods to improve communication, confidence, and overall wellness.
I enjoy working with people from diverse backgrounds and I am dedicated to providing a safe and nonjudgmental space where my clients feel unconditionally supported in their growth. I have training in a variety of evidence-based techniques including Cognitive Behavioral Therapy, Mindfulness Based Cognitive Therapy, Dialectical Behavioral Therapy, and breathing techniques. I utilize these approaches to assist people in overcoming symptoms of anxiety, depression, grief and loss, difficulty adjusting to transitions, parenting challenges, and interpersonal distress.
Populations
Late adolescents, adults, seniors, couples, individuals, families