Sarah "Sally" Bingham, MSSA, LISW, CCDCIII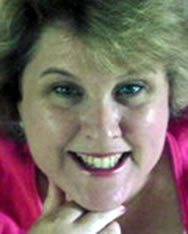 Everyone experiences times when they may feel overwhelmed, confused, or anxious. I want to help you with those challenges. My clients tell me that my honesty, openness, enthusiasm and energy are a refreshing difference from therapy of the past where they received very little feedback. In over twenty years of experience as a therapist, I have developed a nurturing, goal oriented approach. I believe in active participation by clients in the counseling process. We will set obtainable goals together and ways to measure progress. I employ different techniques specific to clients' needs.
I have extensive experience as a child therapist, which includes play therapy. I have been certified as a chemical dependency counselor. I now work with families who have chemically dependent members.
I have experience and specialized training in couples therapy, infidelity, anger management, step-families, ADHD, depression, anxiety and grief.
Populations
Children (3+), Adolescents, Adults, Elders
Individuals, Couples, Families, Groups