James Stover, M.Ed., LPC, CRC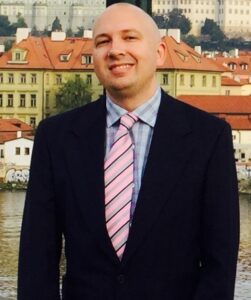 It is important to know what success looks like, sounds like, and how it feels. My work involves collaborating with clients to discover their own unique way of achieving happiness and what their lives will look like when the "problem" is no longer a problem. Within our work, we attempt to carefully separate the "problem" from the person so I can help my clients identify their strengths, resiliency, and resources to construct a life worth living, a career worth having, and a relationship worth celebrating.
I have found it is helpful to know at the outset how we will reach success in therapy. I tend to work in a Solution-Focused Brief Therapy format. I specialize in the treatment of attention-deficit, creating a fulfilling career, depression, anger, P.T.S.D., and anxiety.
I enjoy helping adults/college students who have dyslexia/learning disabilities, motivational difficulty, or are experiencing anxiety/stress surrounding their workplace/career/academic performance issues. My specialties include ADHD, Anxiety and Depression.
Populations
Adult Individuals 20 years old and up