Joseph B. Sestito, MSSA, LISW-S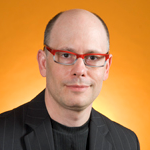 Joseph Sestito, MSSA, LISW-S completed his graduate level studies at Case Western Reserve University in 1992, and has been practicing counseling and psychotherapy since that time.  As a counselor and therapist, his specialty involves making use of some of the latest, high speed methods that are available to rapidly guide clients in reducing and ultimately resolving their anxiety and depression. This rapid reducing and resolving is the initial goal because of the painful nature of these emotions.  Then, work can shift to therapy with a coaching edge.  In other words, there is still emphasis on reducing and resolving the painful emotions and problem behaviors that brought you to seek counseling in the first place.
However, there is a substantial shift at this point, and it is this.  Coaching can enter the scene because   some or all of your anxiety and depression has been resolved.  This involves a shift from working on reducing or resolving what is painful to a focus on increasing what is healthy and enjoyable.
For example, your signature strengths may be identified and further developed. Courage is an example of a signature strength. If you have courage as one of your key strengths, then why not make sure that you are fully using it in your job, and other life areas?
Certain positive emotions can also be seen as key strengths. These include emotions like Joy, Hopefulness, Gratitude, Thankfulness, Amusement, and Awe.  These not only enable you to feel incredibly happy; they also lead you to see more possibilities for yourself; in the future, or in any situation.
So, with overcoming some of the above painful emotions (i.e., depression), you leave yourself open to the possibility of joy and gratitude, and the ability to see many more possibilities in your future. For example, you may see yourself as being able to move from an employee within a department, to the head of the department! At the same time, the positive emotions will produce "insulation," which will make you relatively invulnerable to depression, anxiety, and the like.
So, please join me on a courageous and beautiful journey.  This may involve beginning in a painful and insular state of anxiety and depression and moving to a life in which these are largely resolved, and you are now experiencing Joy, Happiness, Gratitude, and Serenity much more frequently.  This will involve the side-by-side benefit of being able to see and go after options that may not even be occurring to you, in the present.
Populations
Children, Adolescents, Adults, Elders
Individuals, Couples, Families