Sarah Marek, LPC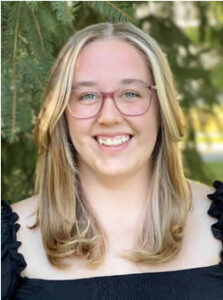 I aim to empower and support individuals through the use of a person-centered and
strengths-based approach as they navigate life experiences. I believe counseling is not
a one-size-fits all, and I tailor my approach to meet each individual's unique and
personal needs. I aim to meet individuals where they are in their readiness to navigate
life experiences with eating disorders, body image concerns, trauma, anxiety, mood
disorders, low self-esteem, and related issues. I strive to create a warm and
compassionate environment for individuals to safely share and re-write their stories.
In my work with clients, I promote health at every size, as well as body neutrality,
body acceptance, and body positivity. I believe in collaborative treatment
planning and always appreciate feedback on interventions to make sure that my
client and I are on the same page working towards goals. Your path is led by you,
and I am happy joining alongside you in your journey, wherever it may take us!
Quote: "You do not have to be fearless. Doing it afraid is just as brave" – Morgan Harper Nichols