Rosemarie Painii, Ph.D., LPC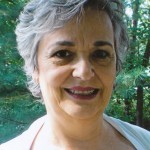 Therapy is a time and place for making both inner and outer healing relationships. My work encourages the person to begin to see one's sufferings as events and issues of wounding that hold potential for learning, and not failing. Your therapeutic work is to understand what it means to be human and to respond in compassionate and responsible ways to oneself and others. This is your work!
My work provides a safe, protected space where you can talk about positive and negative events with openness and trust. I believe you hold the answers to your questions that are already inside you. My job is to help you develop a more conscious attitude to your questions and answers and to learn how to listen to your own inner, deeper wisdom.
I seek to find the method that best fits you, the client, in order for you to grow and move forward in your life. I use Jungian psychology, Gestalt psychology, and other psychological methods.
I work with adults, couples.