Dale Lindsey, M.Ed., LPCC-S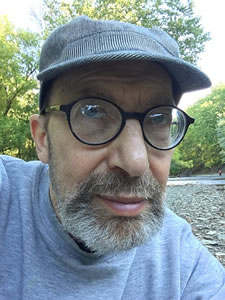 Therapy is a partnership where I am more responsible for the process and you largely decide what challenges we will focus on. Therapy is a process of working with, not something that happens to you. Whatever you bring — depression, anxiety, addictions, stress, relationship issues, etc — I will help you listen to yourself in new ways so you will be able to be more effectively face challenges as you move forward in life. We often wear out our brains by only using our "figuring-out" thinking process to solve our problems. By strengthening your ability to step back and be mindful of your present moment experience, you will be better able to resolve life issues in a more holistic and satisfying way. There are many ways to learn and grow, and I will draw on my experience with Gestalt Therapy, Cognitive Therapy, psychosynthesis, and mindfulness training.
A key part of therapy is helping people learn to be receptive and responsive, rather than reactive. This is especially true in my work with couples. I would be honored to work with you.
Populations
Adults (18-70)
Individuals, Couples, Groups