Connie Lawrence James, LISW-S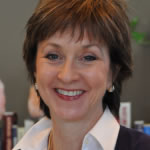 Clients often feel tremendous relief untangling difficult situations and simply being understood. Sometimes finding the right words helps a person find inner strength. I offer creative therapies as a refreshing alternative to talk therapies. As a Certified Experiential Therapist I offer art, sand tray, psychodrama, mindfulness skills, and other action therapies as an alternative for people who have felt 'stuck'in repeating patterns and are craving a deep level of change. People often enjoy profound shifts in feelings, energy, and insight.
Trauma, addiction, and relational distress are my primary areas of experience and interest. I have been fortunate to train with some of the best in the field. I have presented locally and nationally in the fields of connection-building (sociometry) through music, and Mindfulness.
I also use interpersonal neurobiology; the exciting emerging field that helps us learn the science of transformation, or how we change "from the inside out". We can respond to life with more flexibility, enjoyment, and emotional balance.